We offer the following advantages:
Hassle-free ordering including toll free telephone, fax, email , our internet system or EMALL.
Dedicated sales and customer service personnel.
Competitive prices on over 20,000 items.
Nationwide inventory and delivery options.
GSA Contract Items: In addition to office supplies, many furniture product lines are available under the GSA contract. We can help you with your purchase and provide updates regarding the status of your order. Please contact your Sales Representative for more information.
Customer Service Representative: Fast, courteous assistance is just a phone call away. Our knowledgeable representatives can assist you with pricing, placing orders or just answering questions. Call us at 770-449-4787 or toll free 1-888-817-7907.
Sales Representatives: A personal Sales Representative will be assigned to your account to service your account.
Internet Ordering: Our state of the art internet ordering system is available for you to place orders, track orders, view and print invoices, browse our catalog and check your prices before you order. Many other features are also available.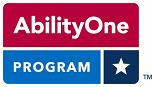 APPROVED DEALER
For more information on ordering from Federal Supply Schedules click on the FSS Schedules button at http://www.fss.gsa.gov